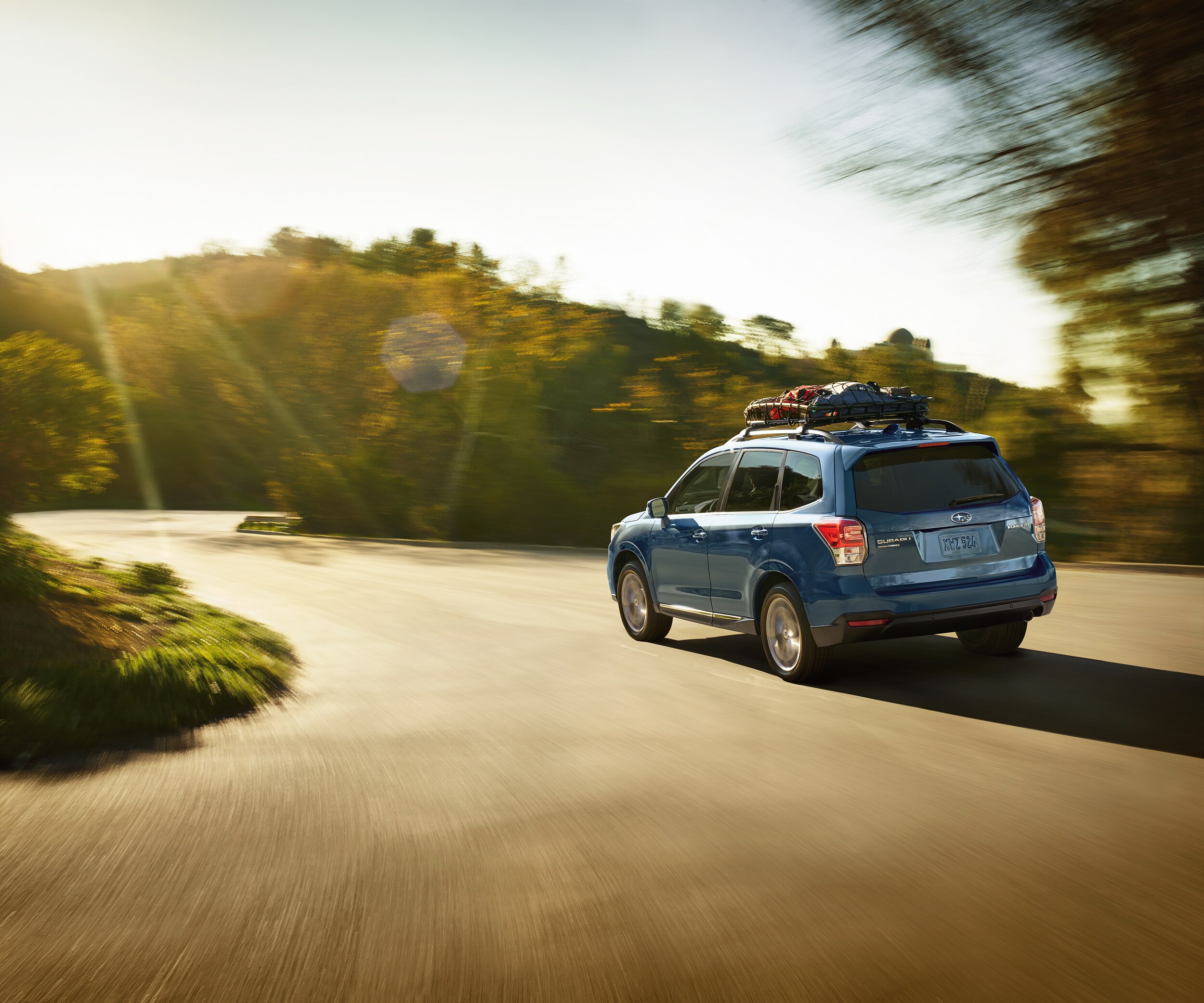 ?
Looking for a great looking SUV? We've got you covered. At Haddad Subaru, we offer high quality used Subaru SUVs as well as top-notch options from brands like Nissan, Toyota, Ford, Hyundai, Honda, Jeep, among many others. Our used SUV inventory will be sure to have something you are looking for in your next vehicle.
Wondering what the benefits of buying a used SUV are? We're happy to inform you! Continue reading to learn more.
Purchasing a Used SUV
These days, SUVs aren't just for families with children.
Sure, they are an excellent fit for those with large families, but sports utility vehicles offer so much more than that.
First, used SUVs offer towing options for less. Packing enough power to be compared to some used light-duty truck models, many SUVs are more than equipped to handle even your heaviest load.
Looking for space? An SUV can seat 5-7 passengers depending on the model you get. They also offer plenty of cargo room for animals, groceries, equipment, supplies, furniture and more.
As far as safety goes, SUVs come out on top. With command-style seating and a laundry list of safety features, SUVs are often a top pick when it comes to protection and value. Options like blind spot monitoring systems, park assist, lane change assist, automatic braking and more can help keep your mind at ease while behind the wheel.
Think driving a used vehicle means settling for less in terms of style? This is far from the case. In fact, many used rides are hard to tell apart from the newest models released. With glossy paint, alloy wheels and edgy designs, contemporary used car buying is sure to be a significant win!
All in all, if you are looking for space, style, safety, and value, look no further than our used Subaru and other brand name SUV selection here at Haddad Subaru. Give us a call or stop by for a test drive in Pittsfield, today!